FreshAirParty.com Contact Information
Thank you for taking the time to visit FreshAirParty.com. Your questions, comment and concerns are important to us, so you can use the following information to contact us during normal business hours. If we don't answer the phone right away we may be out on deliveries so please leave a detailed message and we will return the call as soon as possible. Email inquiries after hours will be responded to the next business day. We look forward to hearing from you and being a part of your celebrations in the future.
Fresh Air Party Rental
Phone: 770-279-2787
Email: info@freshairparty.com
We are located at 75 Arcado Rd SW, Suite A. Lilburn, Georgia 30047.
Our Commitment to Excellence
---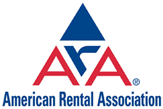 ---
© 2017 Fresh Air Party Rental LLC. Lilburn, GA (770) 279-2787.